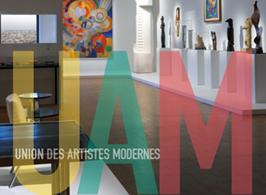 UAM Une Aventure Moderne
30/5/18 - 27/8/18, Pompidou, Paris
Edgard Pillet's work features in this major multi-disciplinary exhibition at the Pompidou:
The UAM (Union of Modern Artists) embodied French modernity in the 20th century. It united all the great names in creation in a new, unrivalled approach, mingling a variety of artistic disciplines and fields. The UAM wanted to propose a new lifestyle, and constantly sought to share it with a broad audience. The new exhibition devoted by the Centre Pompidou to this adventure stages fifty years of modern creation under the aegis of the 20th century's most iconic names, including Le Corbusier, Mallet-Stevens, Eileen Gray, Charlotte Perriand, René Herbst and Pierre Chareau.
In a chronological circuit divided into different sections, the exhibition looks back at the French origins of this ideal, where all the arts rubbed shoulders and took different forms through collective projects and the works of individuals.